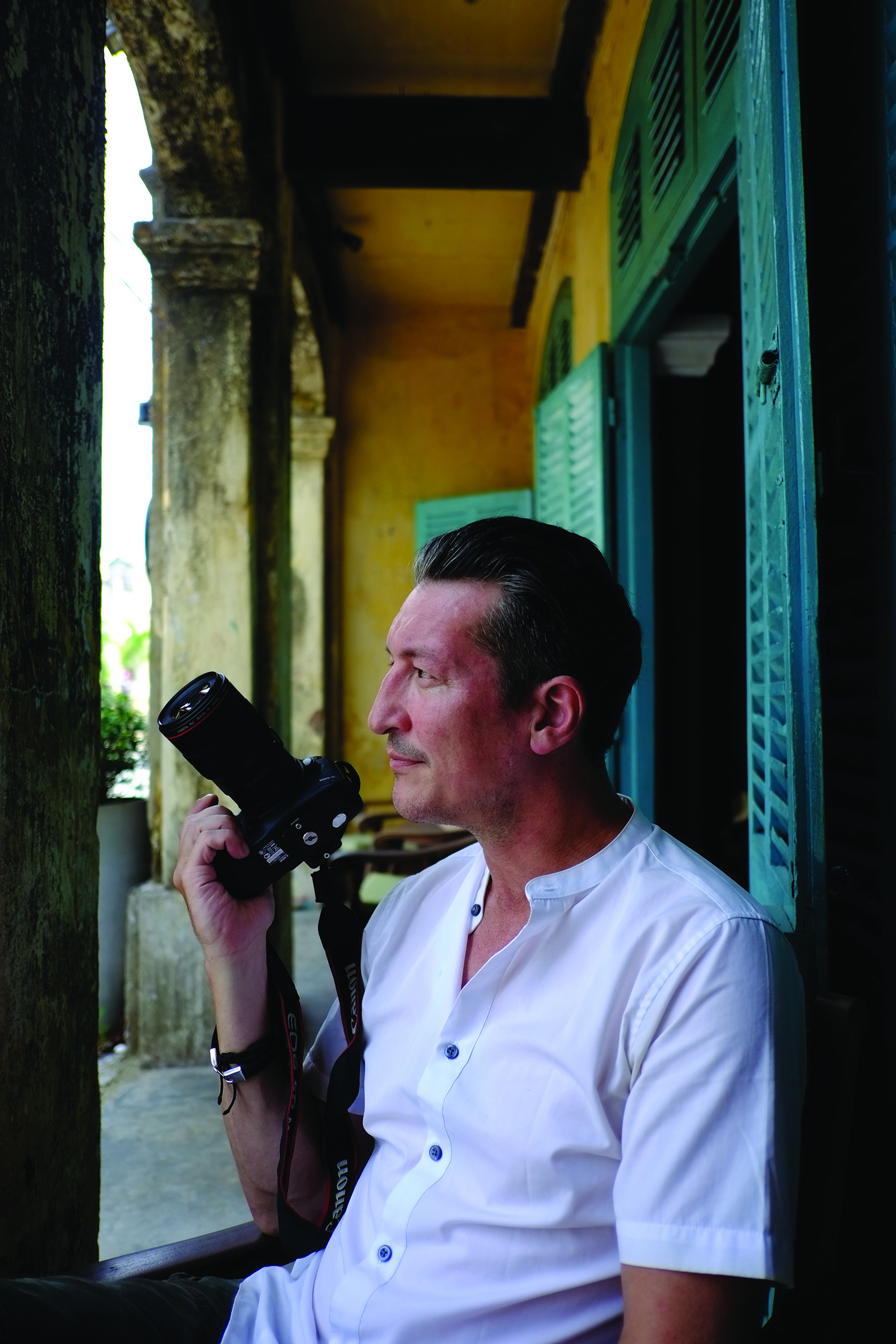 Ian Thuillier is a an award winning photographer and filmmaker from Dublin, Ireland.
Past documentaries include 'Ladies and Gentlemen, Gavin Friday' (2010) and 'Ghost Blues' The Rory Gallagher Story (2010) with contributions from giants of music including Edge and Bono of U2, Johnny Marr, Slash and Bob Geldof.
His 2003 debut documentary 'Darkroom' about his late brother, the fine art photographer Harry Thuillier Jnr, won best documentary at the Boston Irish Film Festival and he was nominated for an IFTA award for Best New Talent.
His short film called 'DRIVEN' was selected for the Cork Independent Film Festival, IndieLisboa 2014 and Glasgow Short Film Festival.  'DRIVEN' also won an Honourable Mention Award at the 2014 International Berlin Film Festival.
2015 saw Thuillier selected from over 100,000 photographers worldwide for the final ten photographers in the Sony World Photography Awards.
7 months in Asia resulted in the highly acclaimed photographic exhibition in Dublin called 'VIETNAM 40', a celebration of Vietnam's landscapes and people forty years after the end of the Vietnam War. He released a book of the same title.
In 2016 he was invited to exhibit 'Vietnam 40' in Vietnam by Culture Ireland and the Irish Embassy. He also produced a book for the Irish Embassy, celebrating 20 years bilateral relations between Ireland and Vietnam. While travelling throughout Vietnam in 2016, he captured many images of Vietnamese street life, from villages and towns throughout the country, which would contribute to his third photographic book called Vietnam LIFE, which was published in January 2017.
Thuillier spent 2017 & 2018 photographing the Formula 1 World Championships  throughout the world for a book called 'The Art of Speed' with contributions from past and present drivers.
Clients include BMW, PUMA, FORMULA 1, ASTON MARTIN, INTERPROTECCION, DFA IRELAND
---
---